Dedicated Pool Care Professionals
Australian Pool Care has team of 9 staff including specialist cleaners to qualified service technicians. Our helpful office staff can assist with all enquiries and can be contacted on 9452 2192.
Most repairs such as pool leak detection or pool pump repairs are undertaken on site at your pool, if required broken equipment will be taken back to our workshop repaired and returned as soon as possible.
Our service vans are stocked with all of the main swimming pool supplies for repairs that are usually required, meaning that your pool is up and running as quickly as possible.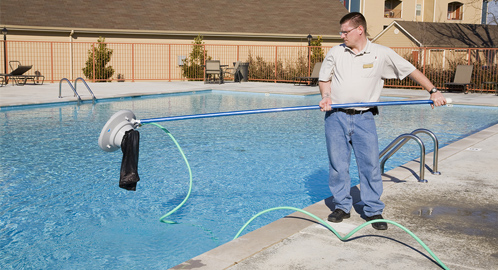 In Safe Hands! Australian Pool Care...
Experienced and qualified swimming pool professionals
Maintenance team who will keep your pool in tip top condition
Our team is familiar with all products and brands of equipment